Alex Johansson Presskit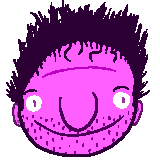 ABOUT ME

I'm an App Developer currently based in Yorkshire. I've been building games for around seven years and of that, sustaining myself commercially for the last two. I've released 4 apps; Narcissus, Corporate Salmon and SHUMP, BREAK N TAKE, all arcade style games which are free to play with ads in. I've got a fifth coming out early this year, CHESS RUN, which is a bullet hell version of Chess.
INSTALL REQ
Previously worked with Katy Marshall under the team name Installation Required, to build arcade cabinets and run cardboard controller workshops. We made Breach (a space twister asteroid defender), Detect and Inject (multiplayer medical madness) and most recently an arcade cabinet for SHUMP. I'm also an educator, often running programming classes and controller design workshops across the UK.

HISTORY
I got into building games after I blagged a job at a summer camp in upstate New York, setting up a department teaching kids to code. Through 4 summers of teaching and over a thousand students through the doors, I eventually learnt how to build my own games with the tool, Stencyl.
LINKS
TALKS / ARTICLES

Localisation 101 - How we can use language to make our games more inclusive. (2017)
Keeping that torch a' burning - Some tips on how to remain involved with games development. (2016)
An Ode to Flash (2015)
Take Note - Why having a sketchbook shouldn't be overlooked. (2015)
Installation Required - The incredible potential of custom controllers. (2015)
Installation Required - Why you should build an arcade cabinet for your game. (2014)