SHUMP Press Kit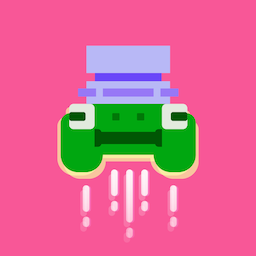 FACT SHEET
TRAILER
DESCRIPTION
SHUMP is a platformer about agile armed animals ascending against a barrage of bullets, bosses and bombs!
FEATURES
A Shoot 'em up blended with a platformer! (Shmuplatformer)
Hop and blast your way through 6 levels, 20 enemies and 14 bosses!
Play it safe and slurp up coins or rush ahead to unleash cascades of bullets!
11 different characters and powers to mix up gameplay!
Play one or two handed!
ABOUT THE GAME

Building a satisfying vertical platformer can be hard on mobile with limited button space, so I looked to Shoot 'em Ups for inspiration. Rather than jumping between platforms, the focus became dodging enemies, leaping over bullets and keeping ahead of the ever scrolling screen! Things really came together when I found it's protagonist whilst doodling - A baboon with a gun on it's head (BABOOM).
ABOUT ME
I'm a games developer based out of Cambridge, I've been building games for around 7 years. I learnt how to code teaching kids Stencyl in upstate New York then decided to make my own games.
Along with designing games, I also create weird custom controllers. These are usually made with cardboard, foil, lots of crocodile clips and kitchen sponges. Several have been built into proper installations, for example; boxing puppets, Morse Code switchboards and recently a surgical table with a syringe controller!
CREDITS

Game Design: Alex Johansson
Music Production: Will Bedford
Graphics Design: Katy Marshall
Find a larger version of the icon, game screenshots and gifs in the press folder!