THE BELT Press Kit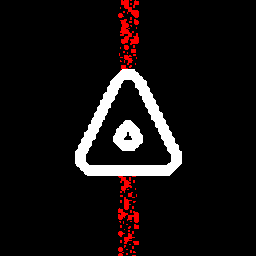 FACT SHEET
Developer Alexander Johansson
Release Date July 2020
Platforms Browser / iOS / Android TBC
Price Free with Ads (With purchasable option to disable ads)
DESCRIPTION
THE BELT is a space shooter in which you must navigate an asteroid field, obliterate the surrounding rocks and collect bombs for points and maximum carnage!
FEATURES
Modern remake of classic arcade experience!
Minimalist controls that bake inputs down to two buttons!
Plough into asteroid fields to clear the path or hold off firing as long as you can!
ABOUT THE GAME
I used the game over a couple of weeks as a means of learning Unity as a tool, covering stuff such as multi-touch, ad implementation and particle effects. As much as I enjoyed the experience, I really thought the project had commercial potential so opted instead to rebuild it over a couple of days in the tool I'm most comfortable with, Stencyl (To give it the polish it deserved).
ABOUT ME
I'm a games developer based out of Cambridge, I've been building games for around 7 years. I learnt how to code teaching kids Stencyl in upstate New York then decided to make my own games.
Along with designing games, I also create weird custom controllers. These are usually made with cardboard, foil, lots of crocodile clips and kitchen sponges. Several have been built into proper installations, for example; boxing puppets, Morse Code switchboards and recently a surgical table with a syringe controller!
CREDITS
Game Design: Alex Johansson
Graphics Design: Katy Marshall
To get a copy of the build, drop me a message on Twitter!