MORSE Press Kit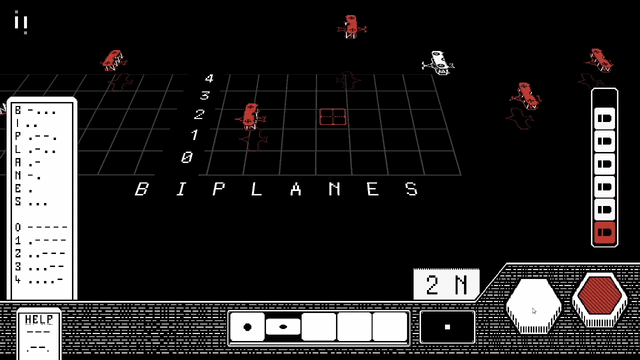 FACT SHEET
DESCRIPTION
.-- .... .- - / .... .- - .... / --. --- -.. / .-- .-. --- ..- --. .... -
MORSE is a strategy game in which the player must use timing, tactics and telecommunications to break the attrition of the Great War.
Step into the shoes of Ida Brockett, a Yorkshire telegraphist operating a gigantic machine hidden at a blacksite deep in the English countryside. Batter trenches, sink ships and shred biplanes all whilst learning a lost language. In-between your shifts, wander the manor and get to know the women that work on the base and experience rich dialogue that explores the political and social history of the period.
Can you change the world with a push of a button?
TRAILER

FEATURES
Bombard trenches, sink supply ships and shred airplanes with an arsenal of artillery.
Learn a lost language playing an endless array of codename generated maps.
Explore a fictional WW1 interpretation of Bletchley Park with a majority female cast of staff working on the base.
One button, 36 ways to push it!
PRESS QUOTES

"Strip out the intermediate layers of complication, and Morse's protagonist is effectively a drone operator. Heck, don't strip these layers out; the game practically does that for you. War in Morse is a series of mechanical abstractions: grids, vessels, coordinates, outlines. Who, to paraphrase Orson Welles' The Third Man, would care if one of those little specks stopped moving? "
David Rudin, Killscreen

"As you might expect, all of the above can be turned on you, thus any strategy I attempted to employ under pressure regularly broke down, degenerating into a stramash of button-bashing and curse words. It's great."
Joe Donnelly, Rock Paper Shotgun


ABOUT DEVELOPMENT

MORSE began with a clothes peg.
Back in 2015 at a altctrl workshop I realised a peg would make an excellent makeshift telegraph key and built a flash prototype around it, releasing a web Game which received a variety of positive press. At the time, I wasn't in a position to develop the game further to the production level I wanted, so it was shelved. 5 years on and 6 commercial releases later, I was making mockups for Playdate and managed to bake the visual style down of MORSE down to monochrome. In the following 6 months, I remastered the original game with new graphics, overhauled a lot of the old systems and built a short demo of the game in Stencyl for Windows, Mac and iOS.
A team was then assembled, the trailer was refined then the project was pitched to the UKGF and and thankfully we were successful! We've used the last year to develop a vertical slice in Unity expanding the narrative elements, implementing a full soundtrack and high fidelity character graphics in a 3D environment. To top this off, the game has a bespoke custom cabinet as a companion to the experience available .

We also found out we had been nominated for multiple categories for the Indiecade Awards, which was incredibly exciting for all of us and a tremendously proud moment!
If you want more information on the project itself, check out the dev log on TIGSource!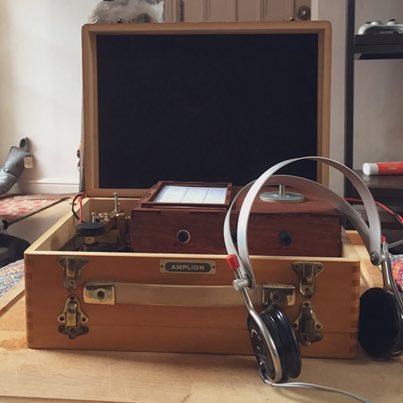 INSPIRATION
A lot of games come into existence due to inspiration from music, film or painting. Morse began it's life as a clothes peg, birthed out of experimentation with custom controllers. Design through experimentation with physical controllers is an area lacking examination in games which explored further would undoubtedly enrich our medium, you only have to look to the ALTCTRL scene to see what impact it has had on innovation and creativity and what possibilities exist beyond the mouse and keyboard.
As an educator, I've worked with hundreds of kids aged 7-17 over the last decade and the skill/enthusiasm for games development and programming is consistent regardless of gender. But often, girls lack role models and visibility in media which shows their presence in the fields of tech, including games.
The history of computing and technology is filled with women who's stories have often been forgotten (and sometimes erased) which has definitely had an impact on the makeup of these fields. We want to use the game as a vessel to shine a light on the historical presence of women in these fields, explore a working class perspective through our protagonist Ida and address contemporary parallels to a century ago.
Telegraphy was a technical role with a substantial presence of women in the field. Tethering our players to that legacy by learning the language is an important part of the project. Morse Code as a language has a subtle presence in our media, we hope through playing the game, it will embed deeper in our culture through street art, music, games and in our modern communication methods. I've learnt 24 out of 26 letters of the language through passively developing the project and that's given me the experience of thinking in another language.
CREDITS

Narrative Design: Danni White
Illustration/Installation Design: Katy Marshall
Music Production/Audio Design: Luke Smith
Design/Programming: Alex Johansson
Additional Programming: Tom Kail