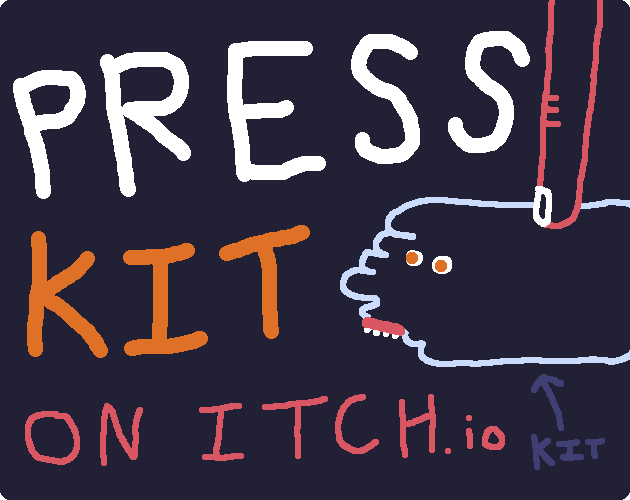 Hey Folks!
Rami Ismail built a lovely tool called PressKit(), but not everyone has the capability/knowledge of hosting it via a website. I used to have mine attached to my website but it disappeared when I stopped paying for my domain name!
This kind of sucks, so since then, I've used the format of itch.io pages to host mine instead!
I've previously asked for press tools embedded in the platform, maybe if folks start using this template to lay out their games, the good folks running itch will listen!
Check out below for some examples of press kits I made for my other games, and my personal press kit.
To make your own version of this template, find the template for this inside "Press Kit Template" listed below and follow the instructions!
Hope you folks find this useful, if you want to support me in any kind of way, give me a follow on Twitter or check out my games on iOS.
Best of luck with your projects and don't forget to send me links to the press kits you manage to make!